All prices are in Canadian dollars.
From Looking Back to Predicting Forward With Data: How to Get Started with Machine Learning
| | | |
| --- | --- | --- |
| Date: | | Jul 19, 2022 - Aug 16, 2022 |
| Time: | | 12:00 PM (MDT) |
| Location: | | Online Participating Provinces |
---
OVERVIEW
Artificial Intelligence can be used today to make faster, more accurate and risk-managed supply chain decisions.
"We estimate that firms will derive between $1.3trn and $2trn a year in economic value from using AI in supply chains and manufacturing" – McKinsey Global
This webinar will cover the following:
Why machine learning is critical to improving supply chain practices such as demand planning/forecasting, explain through practical examples
What machine learning can be used for to make better decisions e.g. demand forecasting, transport utilization
How do you implement machine learning
What's next to become a certified Applied Machine Learning Practitioner in Supply Chain
WHO WILL BENEFIT
This webinar is for SCM professionals who want to:
Enhance career prospects in a digitizing and data analytics world

Future proof your career as artificial intelligence takes hold

Be a leader in the practical use of machine learning in supply chain
PRICE
Complimentary
DATES & TIMES
July 19, 2022 | August 16, 2022
12:00 - 1:00pm MT/CST
2:00 - 3:00pm ET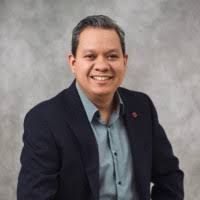 Ian Gonzalez
Ian has 16 years in senior positions in Procurement, Engineering and Maintenance, and Corporate Planning departments within oil and gas, and aviation MRO. industries. He has a passion for SCM teaching and does so from the perspective of an experienced SCM professional, engineer, and computer programmer. MBA and BSc Mechanical Engineering.
To begin, please enter your email address below.
Should you not be able to complete the form in one sitting, any information you have entered will be saved and your form will continue from where you left off when you return.

By entering your email you are giving your consent to be contacted electronically by Supply Chain Canada on matters regarding the event and your registration/enrollment.